Canvas Bungalows
Canvas Bungalows Rental - Rate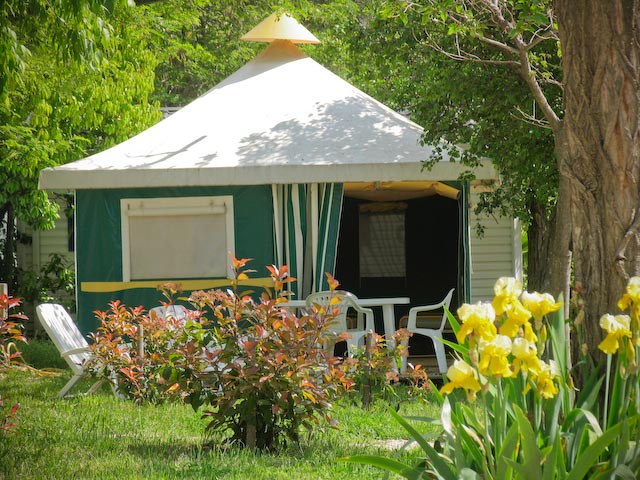 The Spirit Camping is kept for a holiday full of charm and comfort in a bright space fully equipped.

The Bungalows are located on spacious and shaded plots, clearly marked out by hedges and the settlements were planned staggered to minimize the vis-à-vis.
Our commitment
To preserve the peace and security in the campsite we have voluntarily limited direct access of vehicles to pitches. At each time parking places are provided along the way.
Environment
Nature around you contributes greatly to the success of your holidays. Thanks to respect it.